Alpha Workplace Summit 2022 (AWS 2022) aims to inspire and equip delegates through:
Personal calling and purpose
Featuring speakers who have successfully brought Christian values into their workplace and specific industries. How their faith have informed their decisions, the way they work and how they are playing a part in shaping their industries for God's glory.
Process of Alpha
An effective, scalable, transferable, and sustainable process. And how we can collaborate with others in His kingdom work.
Platform of AWS 2022
Providing space and opportunity to network within and across industries.
Speakers
Andrew Scott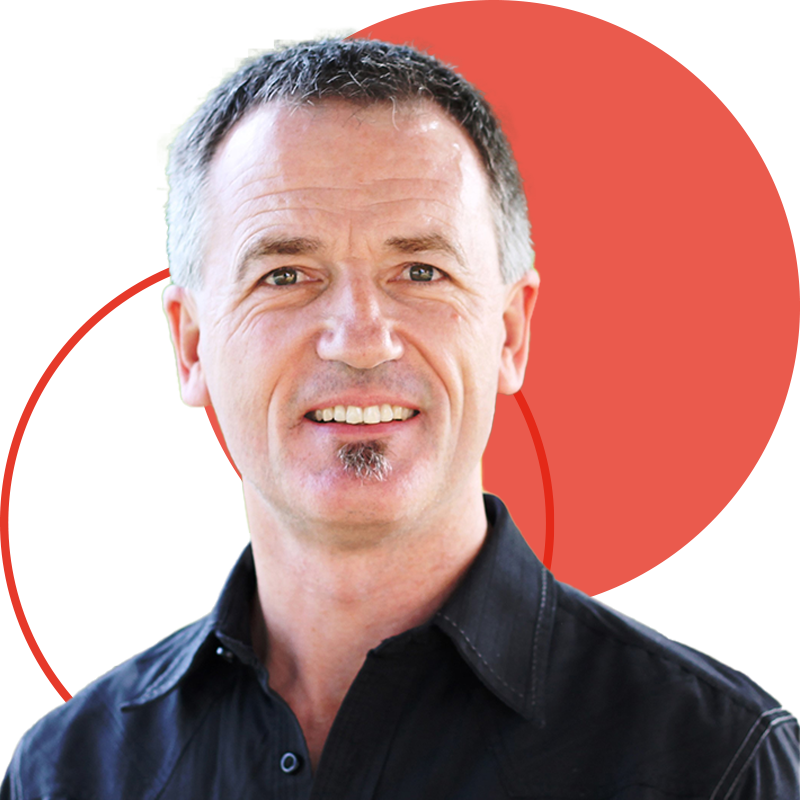 ---
Andrew Scott serves as President/CEO of Operation Mobilization in the USA and has a contagious passion for innovation and reframing Christian missions for this generation.
He frequently speaks at conferences, universities, and churches, including speaking at Passion City Church in 2021, and authored of the highly acclaimed book Scatter: Go Therefore and Take Your Job With You, which he wrote to inspire Jesus followers to wrap their lives, passions, and skills around God's mission.
He and his wife Sharon live outside Atlanta, Georgia, and have two grown children – Ana and Daniel.
Born in Northern Ireland, Andrew joined a two-year training program on board OM's ship MV Doulos at age 19. His time on the ship influenced him to study Theology at Belfast Bible College and to impress on his heart the importance of the Church in God's plan for the world.
After serving as an associate pastor in Ireland for three years, Andrew returned to the Doulos with his wife and young children for five years where he oversaw pastoral care, Bible teaching, leadership development and mentoring and spoke in churches around the world.
Having experienced first-hand the needs of more than 60 countries, Andrew felt God leading him to mobilize people to serve in missions. In 2002 he joined OM USA to lead the Recruitment Department. On visits to college campuses, he met many students who desired to live their lives for a greater cause and were looking for a place to serve. Andrew later became Vice President of Mobilization at OM USA, with a challenge to mobilize the body of Christ throughout America.
As President/CEO (since 2010) Andrew leads the Operation Mobilization team in the US to inspire, equip, and connect American Jesus followers to serve the least reached for the glory of God.
As part of Andrew's vision to inspire everyday believers to share the love of Jesus in least-reached places, he and his team launched Scatter Global which was awarded the eXcelerate Award by Missio Nexus in 2017 for innovation in training models and missionary preparation.
George S. Christopher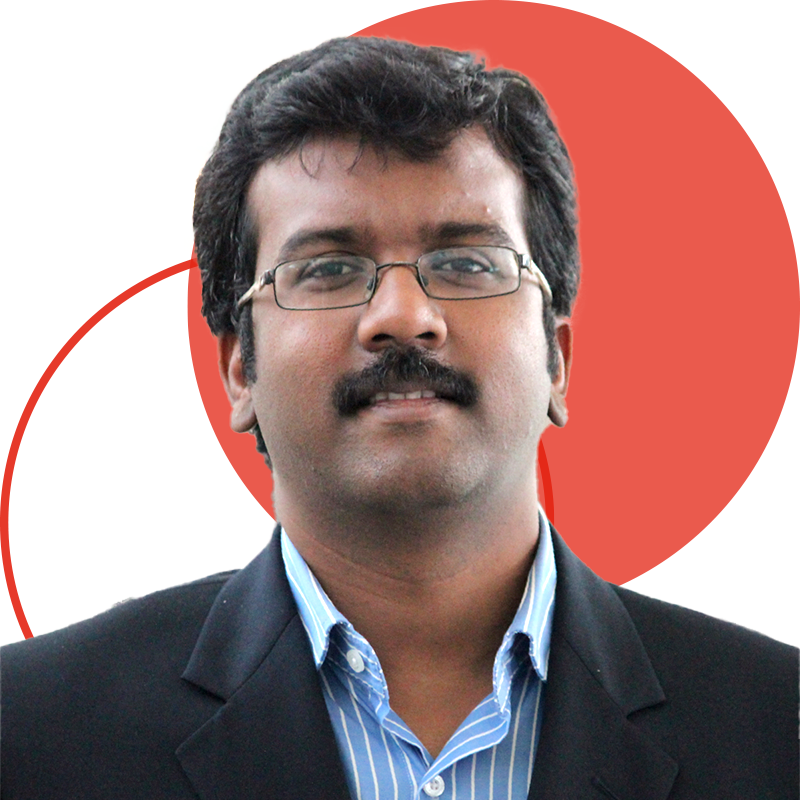 ---
George S Christopher is the Co-Founder and CTO of MacAppStudio, a world class and award-winning app development company with an unique people first culture.
He has won the World's Most Valuable Developer Award from Intel and is the world's youngest and first Asian to be recognized as an Intel Blackbelt, the highest recognition for technical excellence in Intel. He was also featured in the World's Top 10 Software Innovators List provided by Intel in 2016 and 2017.
He is a software programmer at heart for more than 20 years and is obsessed about quality, process and digital transformation.
He lives with his wife and two sons in Chennai, India.
Carmen Lam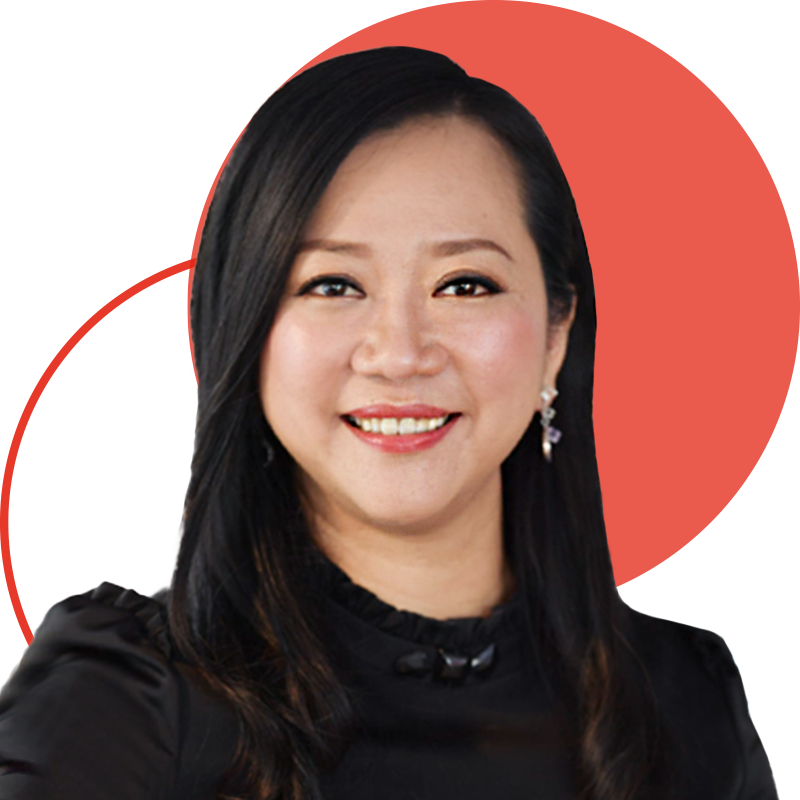 ---
Prior to joining AXA in May 2017, Carmen Lam spent 23 years with Principal Financial Group® (NYS: PFG). As one of the founding members of Asia Operations since 1994, Carmen has held several senior management roles within the Group that have included Managing Director, Board Member and Responsible Officer (SFC & MPFA) of Principal Investment & Retirement Services Ltd. (2014-2017), Principal Global Investors Ltd. (2014-2017), CEO of Principal Wealth Advisors (Asia) Ltd. (2011-2014), Director of Sales & Distribution of Principal Insurance Company (Hong Kong) Ltd. (2002-2005), Director of Human Resources & Office Administration (2002-2005) of Principal International (Asia) Ltd.
With her specialty and long years of contribution in the holistic financial planning and MPF industry, she was awarded a Business Lifetime Achievement in Retirement Services by Mediazone Magazine and represented Principal Hong Kong Group being awarded the Pension Schemes from Asia Infrastructure Investment Bank (AIIB) in Beijing and New Development Bank (NDB) in Shanghai.
Carmen is holder of FLMI, ACS from LOMA and MBA from University of Iowa in the United States. She speaks fluent English, Mandarin and Native Cantonese.
Carmen accepted Jesus in 2005. Following God's calling, she quit from her senior management position in Hong Kong and went to the US for her MBA study and subsequently to Malaysia for a Discipleship Training Program at Tung Ling Seminary. Carmen returned to the marketplace in 2007 and started her marketplace ministry. With God's grace, Carmen is doing successfully in her career. God attracted many people to come to Jesus through working relationships with Carmen.
In 2017, Carmen decided to move to Macau with her whole family to take up a General Manager position of an insurance company. God allowed Carmen to do greater work with the Alpha Course to harvest for HIM. She was introduced to CBMC Macau in 2019, being invited to represent the Commercial and Industrial Sector of Macau to pray at the 6th Macau National Prayer Assembly in 2020. God guided her to partner with CBMC to run an online Alpha Course that attracted 80+ people and many accepted Jesus in 2021. She was elected as one of the Ex-Comm Member of CBMC Macau and appointed as the Chief Coordinator for the 8th National Prayer Assembly 2022 and the 24th CBMC Asia Pacific Convention in 2023. Carmen is currently a Missionary in Marketplace studying her Bachelor of Ministry at Tung Ling Seminary, Malaysia, living in Macau with her husband and 2 sons.
Dilys Chau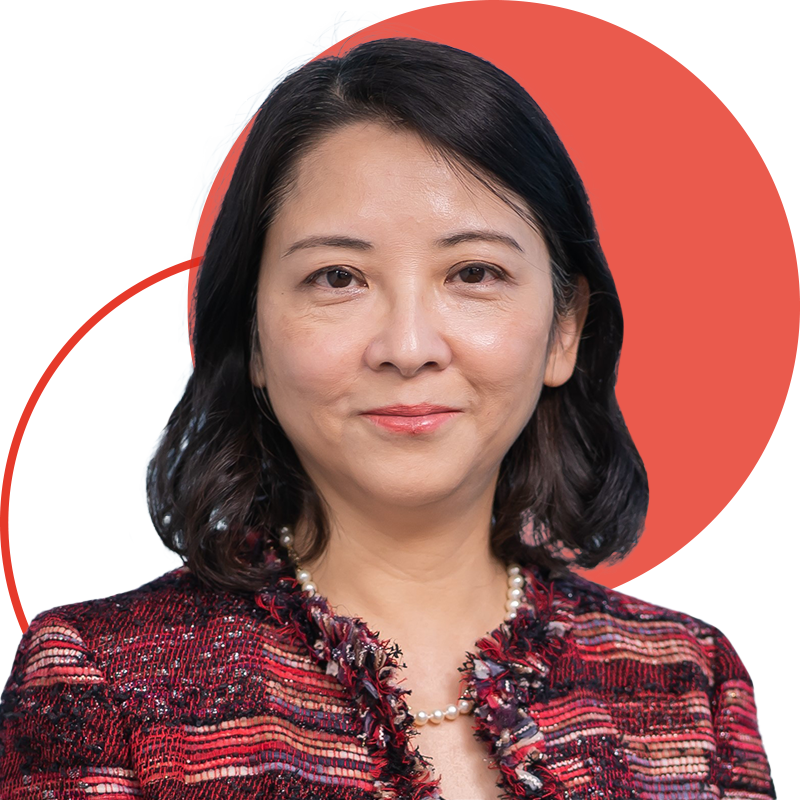 ---
Dilys Chau was the Chairlady for the Association of Christian Accountants from 2014-2017. Dilys received her calling for the marketplace and has more than 17 years of experience in running Alpha at her company. She has co-founded the Marketplace Church in her office which operates on a 5-day basis. She is a staunch advocate for expressions of church in the marketplace and believes the Early Church model is a marketplace model – saved souls can be added to the Kingdom on a daily basis as in Acts 2:46-47 – when the unsaved can meet Jesus daily (in the marketplace). She often uses numbers to illustrate why an effective marketplace church model will usher in massive salvation and Kingdom penetration for the whole Hong Kong. She believes a revolutionary paradigm shift is necessary to cause the local church network to partner with marketplace Christians to co-labour for the revival of Hong Kong!
Timothy Wong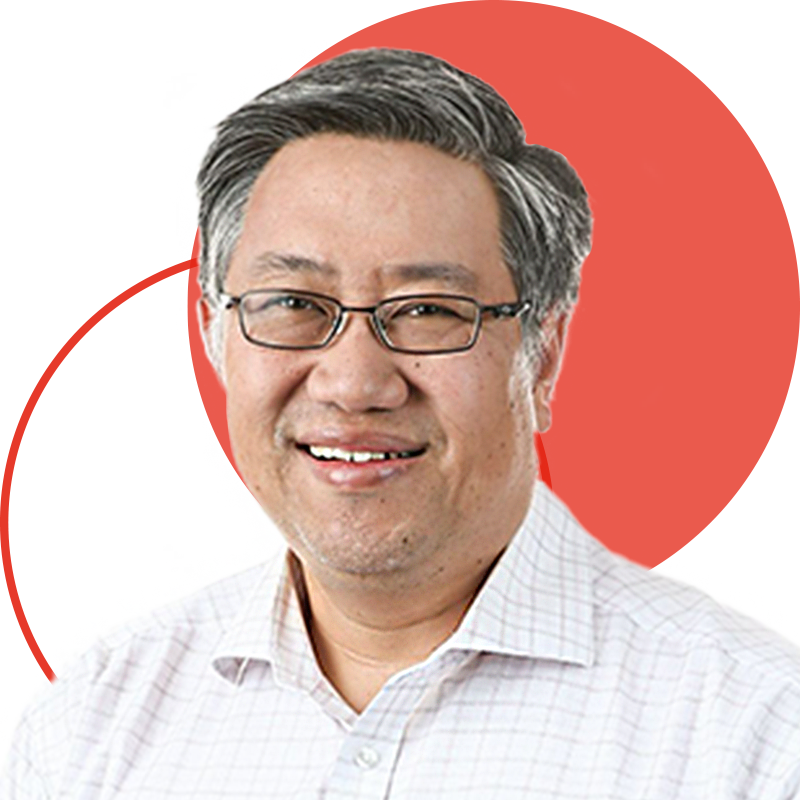 ---
Timothy Wong has been a banker for the last 28 years. He has an interest in seeing cafes being positioned as missional third spaces across Southeast Asia. This interest has been fuelled by his involvement with a group of friends who have been hosting Alpha Workplace Courses at the Book Cafe. Alpha Workplace has been running twice a year over the past 16 years and has resulted in many individuals being impacted by the gospel. He sits on the management committee of Prison Fellowship Singapore's 70×7 arm and is helping to catalyse a new mission-focused prayer and support network called Antioch for Asia. Tim is married with 3 kids.
Ng Kay Yip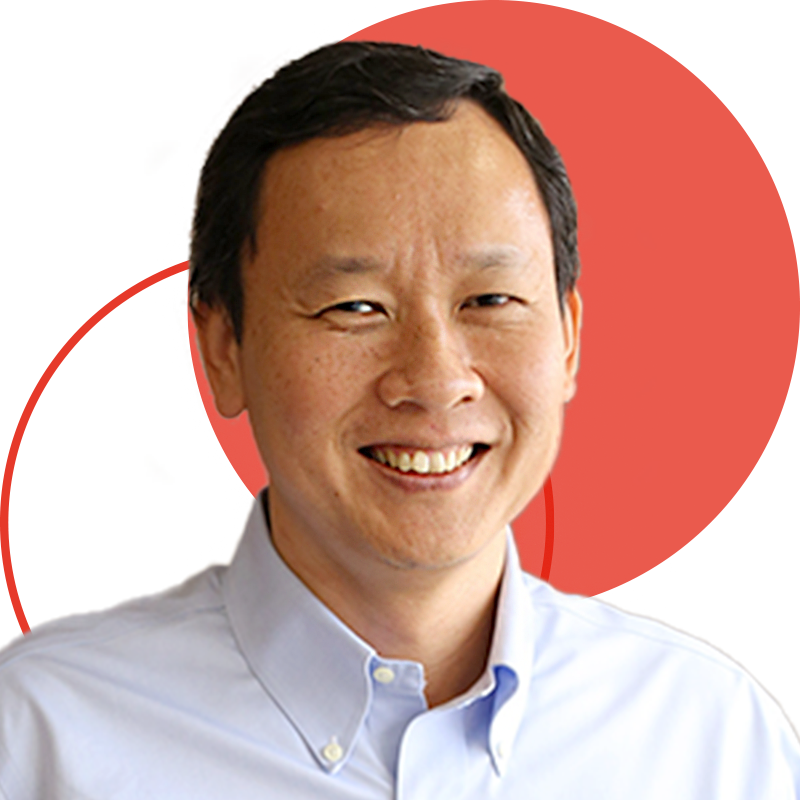 ---
Kay Yip is currently the Executive Director of Maran Group of Companies. He is an entrepreneur at heart and have founded / co-founded / invested in multiple companies including OSC Orthopaedic Specialist Centre, Jobstreet, BFM 89.9 and many others.
Kay Yip has been instrumental in the formation of Workplace at the River (WaTR), a CSR partnership to help businesses and individuals transform lives in the workplace. He experienced how God worked through Alpha leading to this CSR partnership and how this has led him and his business through the difficult times of the pandemic. Kay Yip dedicated an entire floor in a prime location in Kuala Lumpur for this cause.
Helga Smith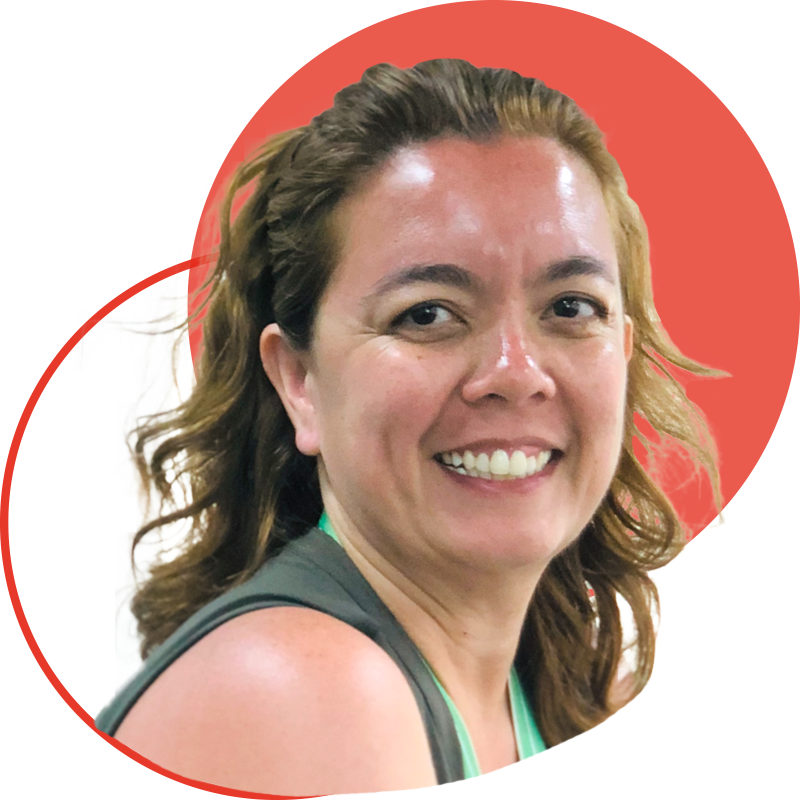 ---
Helga Smith is the General Manager of SM Healthcare Sdn Bhd & a founding partner of SM Healthcare Sdn Bhd since 2009. Through her leadership SM Healthcare has achieved tremendous growth, including 99% penetration rate in Sabah, 70% in Sarawak and 25% in Peninsular Malaysia. Helga was also a Director of Trax System Sdn Bhd (2003 – 2005) and Manager of Traxmultimedia Sdn Bhd (2008 – 2009).
Helga carries a strong calling for the workplace and runs her business with Godly integrity and honour. This has led to many multiple recognitions such as the Asia-Pacific International Honesty Enterprise Award and the BSI Certificate of Conformity (GDPMD – Good Distribution Practice for Medical Devices). She is also passionate about sharing the gospel in the workplace and has run Alpha Workplace courses for more than 10 years now. She was appointed the Alpha Workplace Regional Coordinator for Sabah (2013 – 2020), Development Manager for Alpha Malaysia (2020 – 2021) and is currently on the Board of Haggai Alumni Association Malaysia (HAAM) (2021 -2023). Helga also serves as the Workplace Pastor in Skyline SIB, Kota Kinabalu.
Dylan Wilk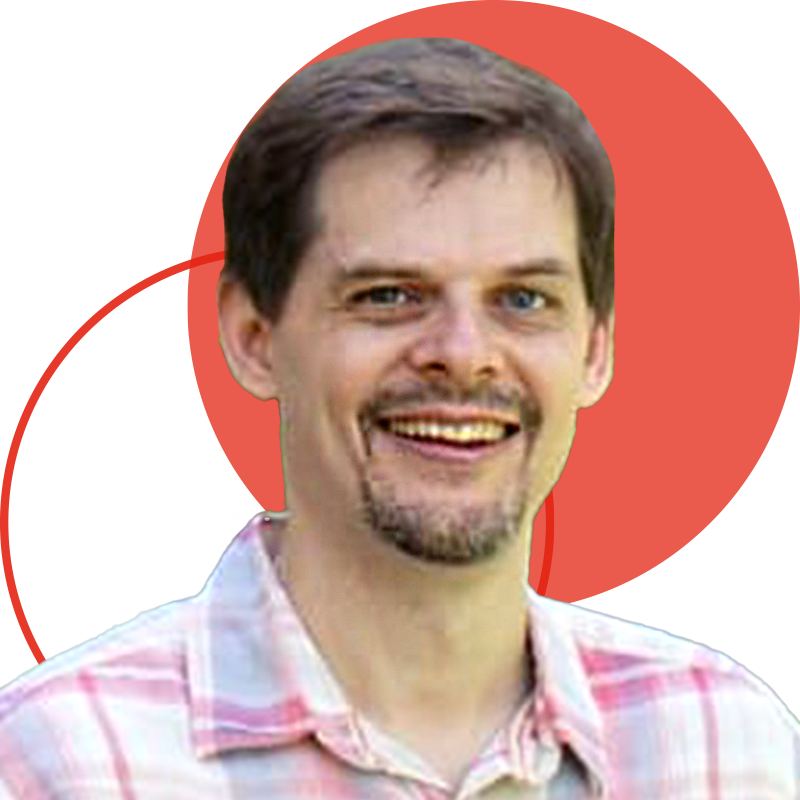 ---
Dylan was born to a poor family in England. At the age of 20, he was granted an interest-free loan of GBP2,500 by Prince Charles' foundation, The Prince's Trust and started Gameplay, a business selling computer games.
After five years, he had built Europe's largest direct selling computer games business and Gameplay was the first .com business to be listed on the London Stock Exchange. At that time, this made Dylan the youngest director of a public company in the UK and the 9th richest entrepreneur in the UK under the age of 30 (according to The Guardian newspaper). He bought himself a Ferrari, a Porsche, several BMWs and travelled to work by helicopter. But despite his high-flying life, he wasn't happy.
Dylan decided to seek something more meaningful and so he travelled the road in search of adventure and purpose. It was in a Filipino friend who finally led him to what he was searching for. After hearing about Gawad Kalinga, a slum redevelopment program, he flew to the Philippines in January 2003 for a closer look and was astonished by what he saw.
In April 2003, Dylan returned to the Philippines planning to stay for 6 weeks to help build one GK village, yet he is still here. He spent 5years coordinating Gawad Kalinga's international partnership efforts, then in November 2008, he started Human Nature, a Christian-based social enterprise, with his wife Anna and sister-in-law Camille Meloto.
Human Nature produces natural, Philippine-made personal care products and aims to provide livelihood for both poor farming communities and urban poor. As of September 2021, Human Nature has 34 branches in the Philippines and more than 600 employees, all earning at least 90% more than minimum wage. Human Nature has a "no firing" policy, closes on Sundays and provides shortened working hours, as well as wedding benefit, child benefit and more to their employees, the majority of whom come from poor communities.
Programme
AWS 2022 is happening over a Saturday morning on 13th August 2022. This event will be conducted fully online over the Zoom platform.
| | |
| --- | --- |
| 9:45 | Room Opens |
| 10:00 | Welcome |
| 10:05 | Worship & Opening |
| 10:15 | PLENARY 1 – "A Curious Lifestyle" |
| 10:45 | What & Why Alpha Workplace? |
| 10:55 | CASE STUDY 1 |
| 11:20 | PLENARY 2 – "Business: God's Way" |
| 11:50 | CASE STUDY 2 |
| 12:15 | Break |
| 12:20 | WORKSHOP 1 – Breakout by Speakers |
| 12:40 | How to get Started? |
| 12:45 | WORKSHOP 2 – Networking |
| 13:00 | Closing address |
| 13:10 | Prayer Ministry |
| 13:25 | Vision2Action |
| 13:30 | End |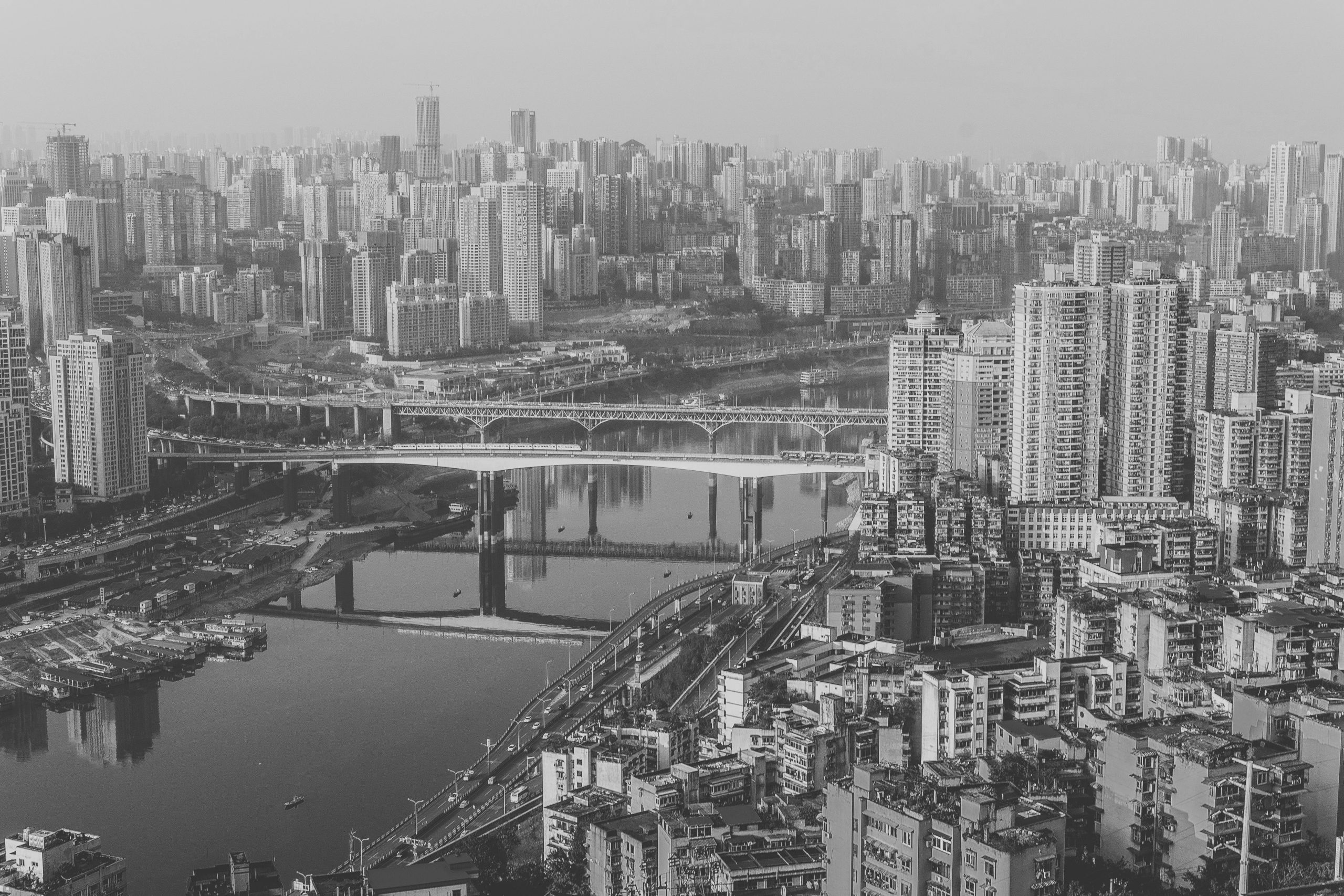 Alpha Workplace Summit 2022
13 August // 10:00-13:30 // Online
Stories
Philip's Story
Kay Yip's Story
Seung-Cheol's Story
Peter's Story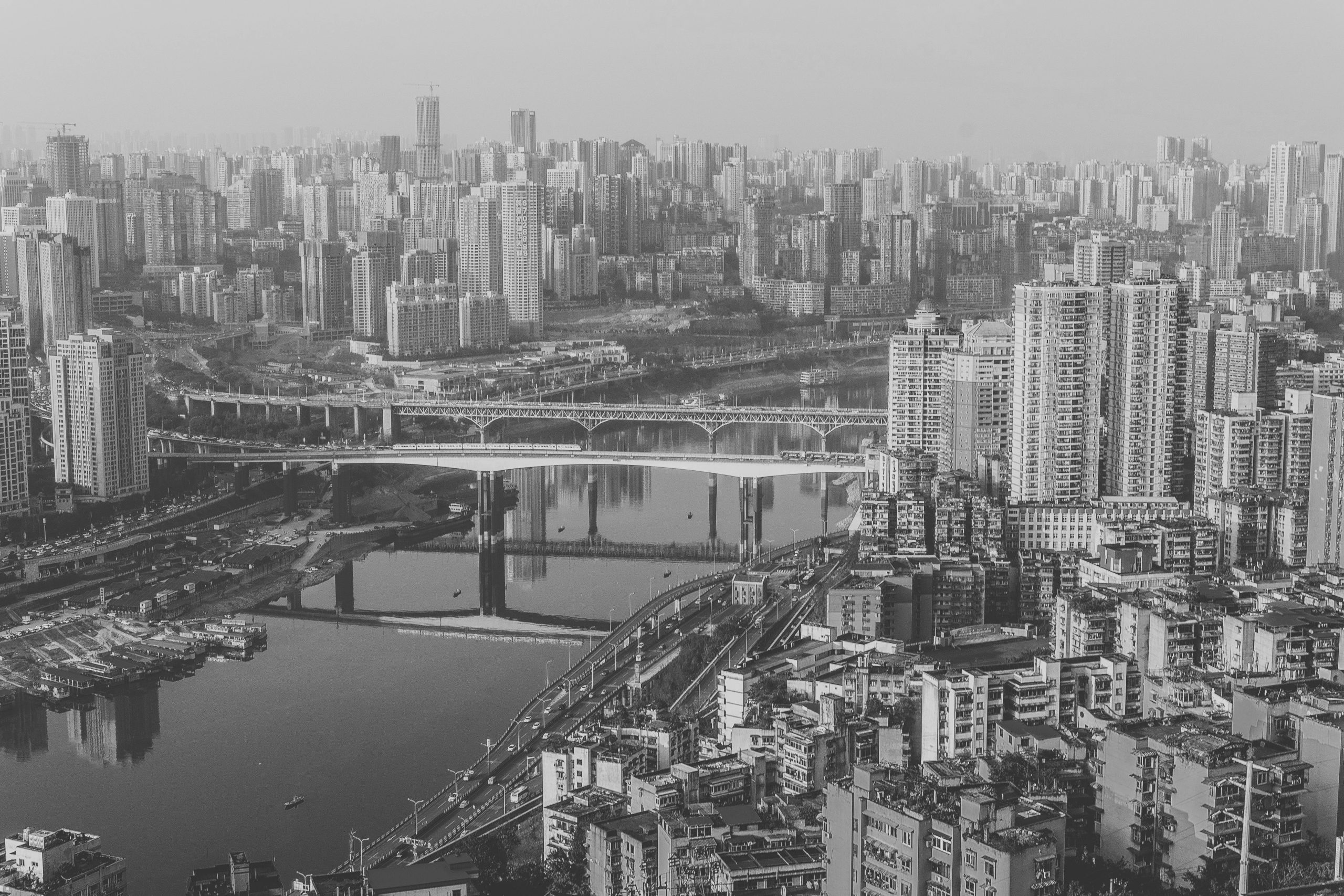 Alpha Workplace Summit 2022
13 August // 10:00-13:30 // Online